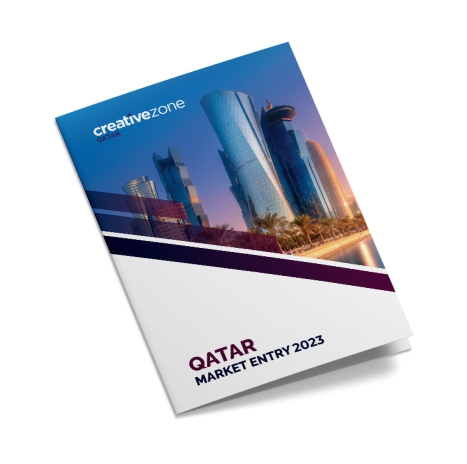 Launching a business can be a challenging task, but with adequate support and direction, it can lead to a successful journey. The Creative Zone Qatar's 2023 Market Entry Guide has been created to assist both aspiring young entrepreneurs and seasoned professionals who seek to establish or expand their businesses in Qatar. This guide encompasses all the essentials you need to know before embarking on your business journey, such as regulatory compliance, necessary requirements, funding opportunities, and other considerations to bear in mind when starting your business.
In addition, the 2023 Qatar Market Entry Guide offers a comprehensive overview for those looking to start a new life in Qatar. It provides valuable information about the cost of living, cultural customs, and other tips that can prove beneficial when residing in Qatar.
Whether you aspire to launch a startup, expand your existing enterprise, or seek a new home as an expatriate, let's jump into this guide and establish the requirements for your business and success.